Designed in Hamburg Manufactured in Germany
Highest quality in wood working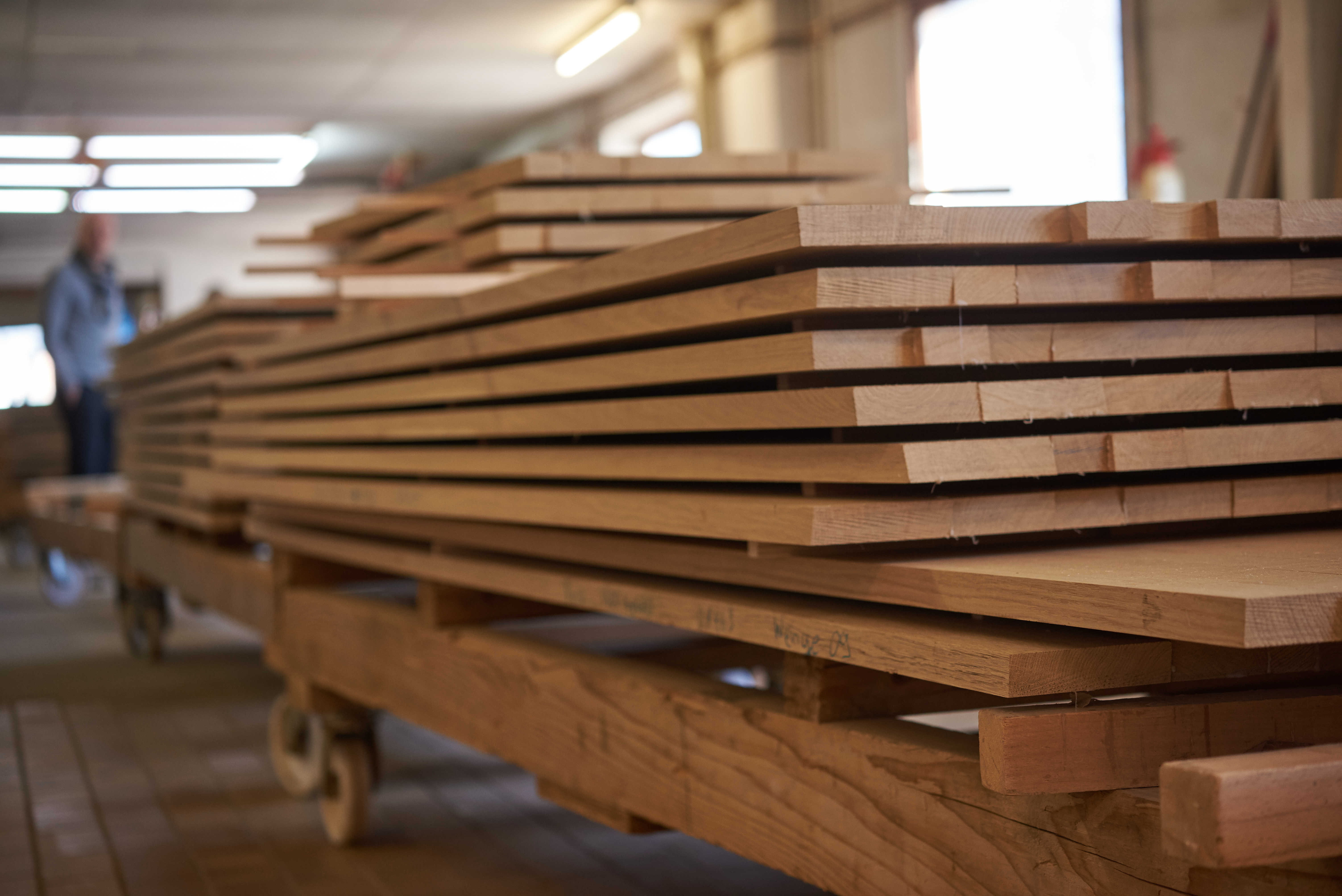 MORE USES ONLY SLOW GROWN SOLID WOOD FROM SUSTAINABLE FORESTS.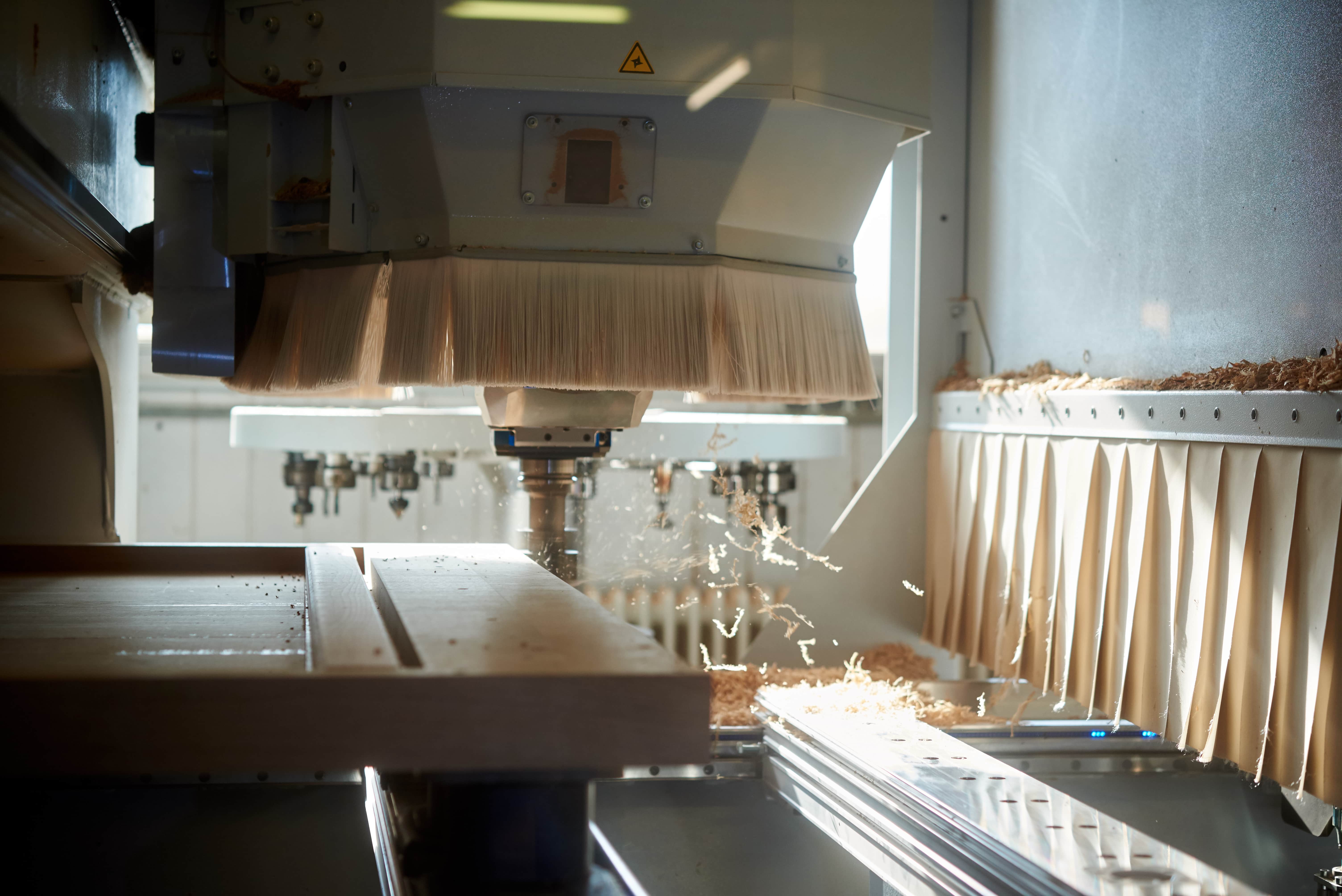 THE PRECISION OF DIGITALLY-CONTROLLED MACHINES, COMBINED WITH PASSIONATE MANUAL WORK, GO TO MAKE THE HIGH QUALITY OF OUR FURNITURE.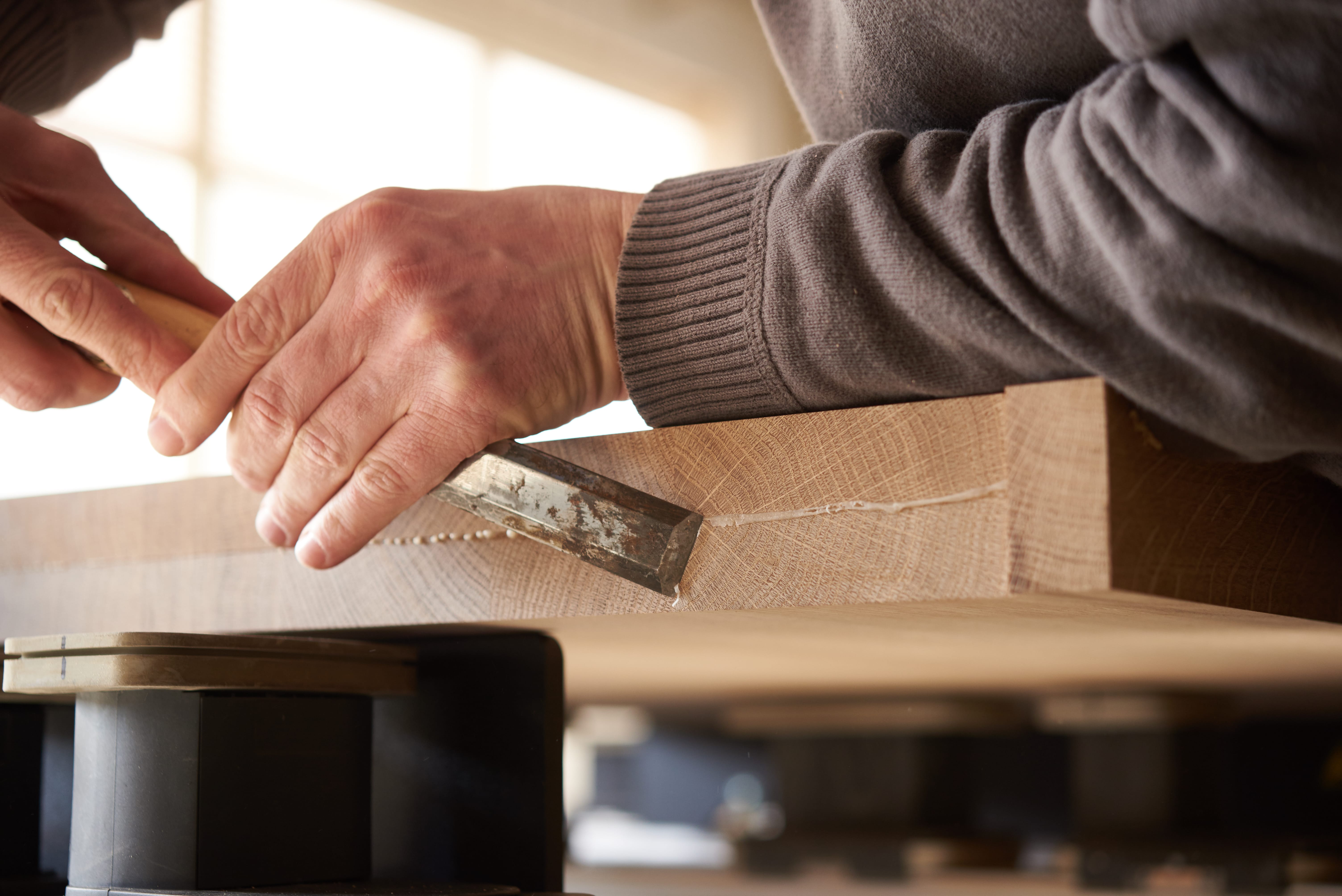 EACH PIECE OF MORE FURNITURE IS PRODUCED EXCLUSIVELY AND ONLY TO ORDER. YOU DECIDE THE MEASUREMENTS AND CHOOSE FROM VARIOUS TYPES OF WOOD AND SURFACES.
THE WOOD IS THEN SANDED LABORIOUSLY, TO PRODUCE PARTICULARLY FINE AND LONG-LASTING SURFACES.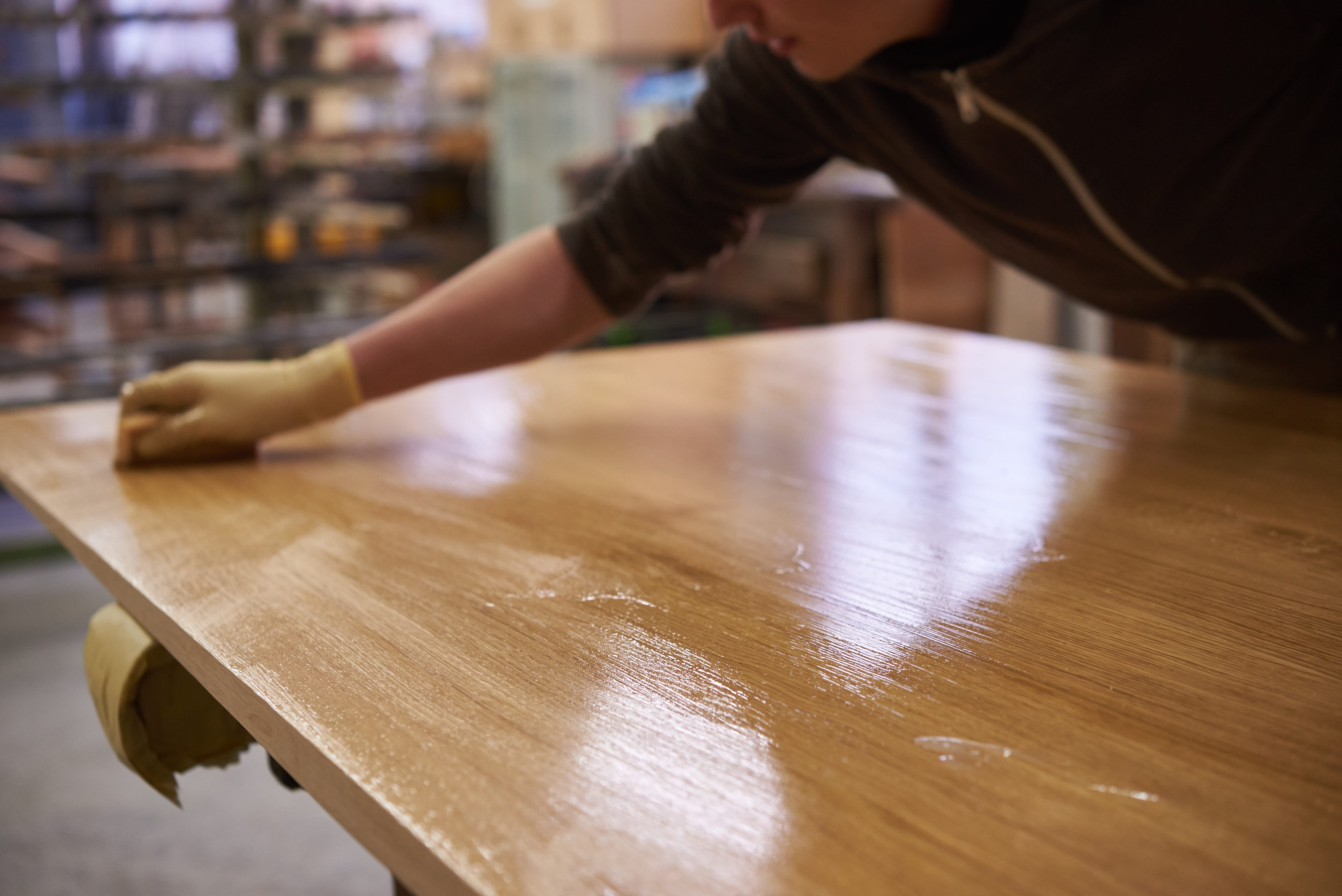 HARDWAX OILS FROM NATURAL RAW MATERIALS PROTECT WITHOUT SEALING IT COM-PLETELY AND EMPHASISES THE STRUCTURE WITH A SUBTLE SHINE.
To produce our furniture, we rely on high quality, individual manufacture and short distances. More furniture is produced in three medium-sized companies in Northern Germany, Ostwestfalen and the Middle Rhein region.
We have worked with these partners for many years, and value their relaxed entrepreneurial spirit. These people combine high standards of craftmanship, reliability and an openness to new ways of achieving sustainability.
WE BUILD FURNITURE AS IF IT WERE FOR OURSELVES, COMPANION OF OUR LIFE AND EXPRESSION OF OUR PERSONAL AESTHETIC FEELING.
Craftsmanship for that gut feeling
EXCEPTIONAL CRAFTSMANSHIP, LOVE FOR DETAIL AND YEARS OF EXPERIENCE ARE THE HALLMARKS OF OUR CRAFTSMEN.
EACH PIECE OF LEATHER IS CAREFULLY SELECTED, CUT AND WORKED ON.
A SUITABLE NEEDLE IS CHOSEN FOR EACH INDIVIDUAL PIECE. PRECISION TO THE MILLIMETRE PRODUCES UNIQUELY NEAT SEAMS, AS IF TRACED WITH A RULER.
OUR PARTNER BUSINESS HAS BEEN PRACTISING THE ART OF UPHOLSTERY FOR MORE THAN 125 YEARS.
GOOD DESIGN NEEDS A CLOSE COOPERATION BETWEEN ENGINEERS, INTERIOR DESIGNERS AND MANUFACTURERS.
The carpentry businesses and upholstery firm are owner-managed, and have been for generations. They create local jobs and provide skilled training. They meet some of their energy needs by producing solar energy, use electromobility, and make use of waste materials as a CO2-neutral heat source.